Speech therapy is an integral part of the lives of thousands of children and adults living with speech and communication problems. Between 5% and 10% of Americans have speech and communication disorders.
The demand for speech therapy from licensed speech-language pathologists (SLPs) is rising steadily across the world. Online speech therapy allows the SLPs to provide much-needed therapy to clients irrespective of how far they live.
Online speech therapy has allowed thousands of people to find the professional guidance they need for themselves and their family members. While one-on-one speech therapy sessions are still ongoing, many clients have found online therapy for stuttering, speech delay, aphasia, apraxia, and autism spectrum disorders helpful.
During online sessions, clients are still working with a certified and licensed speech therapist or SLP. Additionally, clients can verify their credentials and double-check the client reviews before signing up for a session!
Are you wondering if you should try online speech therapy? Have you considered cutting-edge apps like Stamurai to avail of affordable online speech therapy?
If you are wondering if you should try online speech therapy, you should check out the unique benefits that it offers –
Your Location Won't Limit You
Maybe, you live in a remote area or the fringes of a city, or simply 40-miles away from your therapist's office. The distance between your residence and your therapist's office will no longer impede your speech therapy.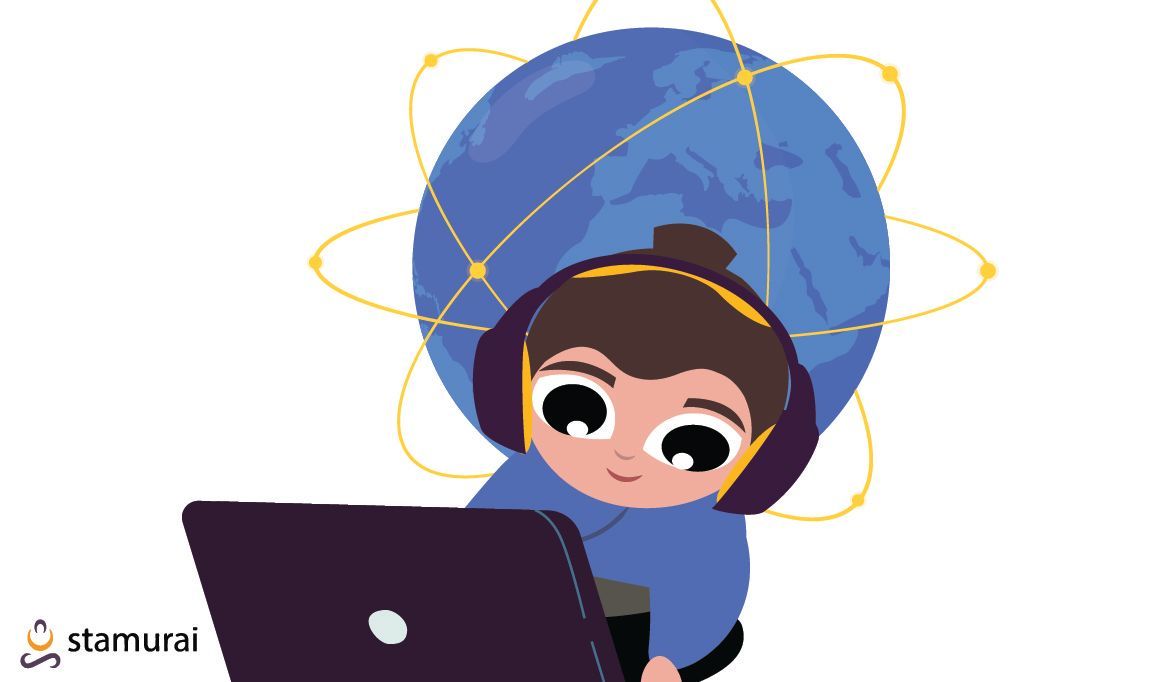 We have all missed doctor's or speech therapist appointments due to bad weather or traffic. Online speech therapy ensures that you no longer have to brave poor weather conditions or terrible traffic to access speech therapy.
Online therapy will give you access to new therapists who may be better than the ones in your immediate vicinity.
Online Speech Therapy Incredibly Convenient
Today, even children have busy schedules. Many people discontinue therapy due to busy schedules. Discontinuing speech therapy contributes directly to an increasing rate of relapse of stuttering and other speech problems.
Thankfully, you won't have to get dressed, leave home, and drive for miles to reach a clinic. You or your child can attend therapy with a certified therapist between school, work and other activities.
Since most in-person sessions are available within business hours, attending in-clinic therapy for most adults and children becomes inconvenient.
On the other hand, you can always sign up for sessions with your online speech therapist without losing hours at work or missing classes.
Online Speech Therapy Is More Cost-effective
If you have attended in-person speech therapy you already know that the fee of the speech therapist isn't the only cost involved. You need to account for the travel expense, office, and the hours you are losing at work/school while calculating the total cost of therapy.
Since online therapy is flexible and accommodating, you don't have to cancel your shift or skip classes. You don't have to worry about travel expenses or paying facility fees.
You can contact the speech therapists who are offering online sessions directly. Or, you can just download Stamurai and book speech therapy sessions right away.
It Maybe More Comfortable
Children with autism spectrum disorder (ASD) or social anxiety disorders may not react positively to a conventional clinic setup. Online speech therapy gives them the chance to interact and learn from certified SLPs and therapists right from their homes.
It is no surprise that several SLPs, as well as, parents of children with communication disorders now prefer online therapy over in-person therapy.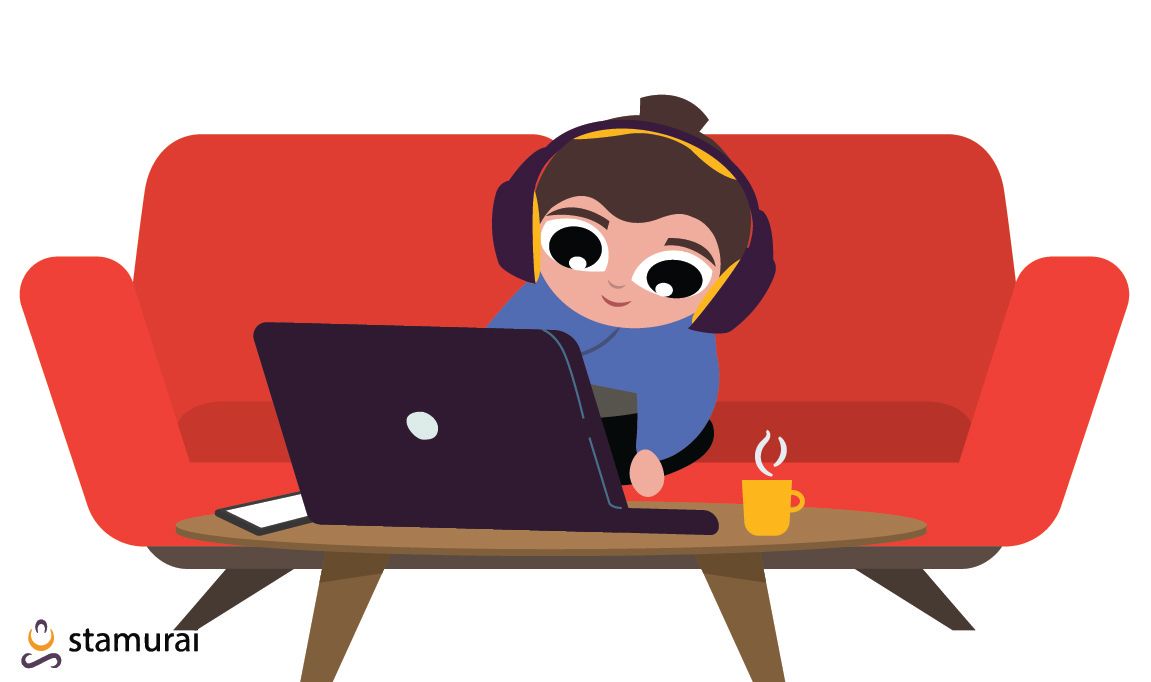 For adult clients, it means avoiding the unnecessary calls to book appointments and talking to the receptionist at the front desk. Online speech therapy allows adults with speech disorders to bypass unnecessary conversations and paperwork. You can directly complete your booking online.
It's Easy To Continue Online Speech Therapy
Several children and, even, adults have to discontinue therapy since in-person therapy is costly. Moreover, the session timings tend to conflict with work or school hours.
Online therapy offers the much-needed flexibility that allows children and adults to continue attending sessions for as long as necessary. Online therapy is also more affordable as compared to in-person therapy, as we have discussed above. It contributes to the positive experience of the clients.
The availability of multiple platforms also contributes to a client's willingness to continue therapy. Therapists typically rely on readily available video chat services to cater to the needs of their clients. They can also use online interactive tools and activities during their session with the clients.
Online sessions seem to be less distracting and more comfortable for most clients as well as their SLPs. Both parties report shorter waiting times, as they know the exact hour when a session will begin and end. Factors like weather, traffic, and mixed up appointments at the front desk do not disrupt online sessions.
Things to consider before opting for Online Speech Therapy
While we are talking about the benefits of online speech therapy, we must also put forth a few drawbacks. Unless you have a reliable smartphone or laptop with an uninterrupted internet connection, you may face issues while staying connected with the therapist.
At the same time, if you or your child has hearing disabilities or attention deficit disorders, online therapy may prove to be a challenge.
Both online and offline speech therapy have their niche pros and cons. Both can help you or your child deal with speech and communication disorders.
You should discuss the potential benefits and downsides of online therapy with the SLP before you choose a medium.